Gold broke above recent resistance Friday with a strong move to the 1300 level (international price in USD).  That move was followed up at the start of the new week with a strong move above 1300.  The chart of GLD, the world's largest gold trading fund, clearly shows this move – and also what it might mean.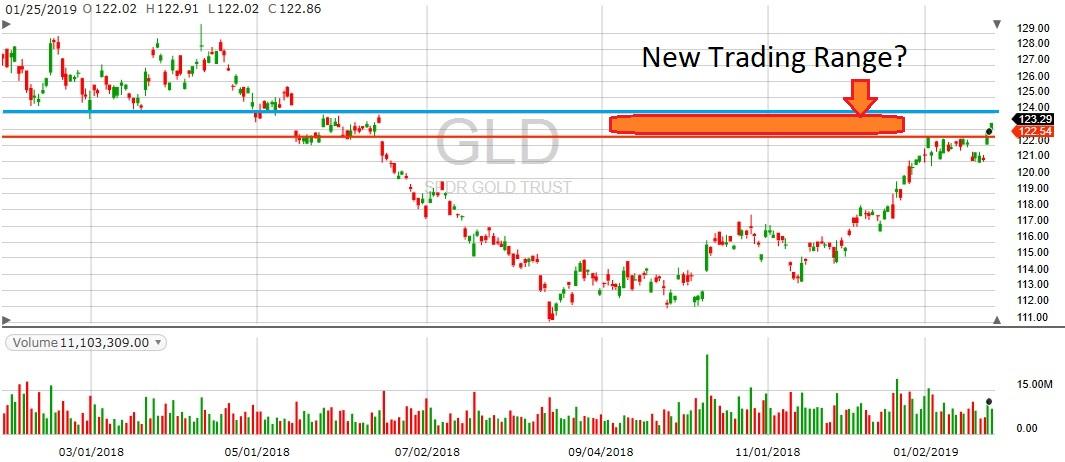 (credit Fidelity.com)
We've drawn a red line at the level of prior resistance.  You can clearly see the strength of the last two trading days as they break up through this level.
Continue reading at StockNews.com